Tips to Finding a Reliable Home Renovation Contractor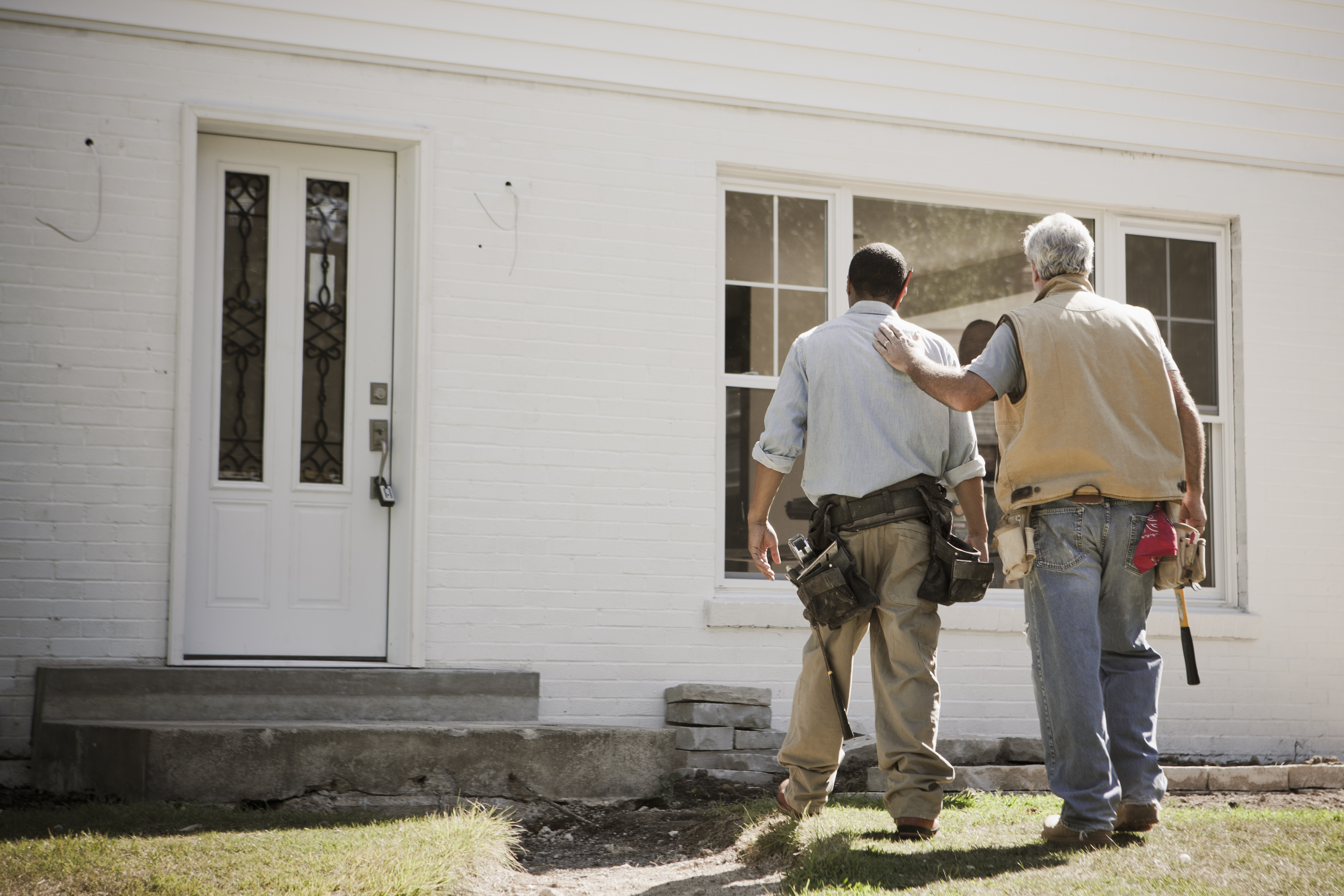 It's not easy to find a reliable home contractor for property upgrades, whether big or small. As a homeowner, you aren't just worried about keeping projects on budget and on schedule. You also want a home contractor who is dependable and reputable, and who has many years of experience completing the type of property upgrade you have in mind. If you're looking for some guidance on how to find a reliable home contractor for your next project, check out these 10 helpful tips.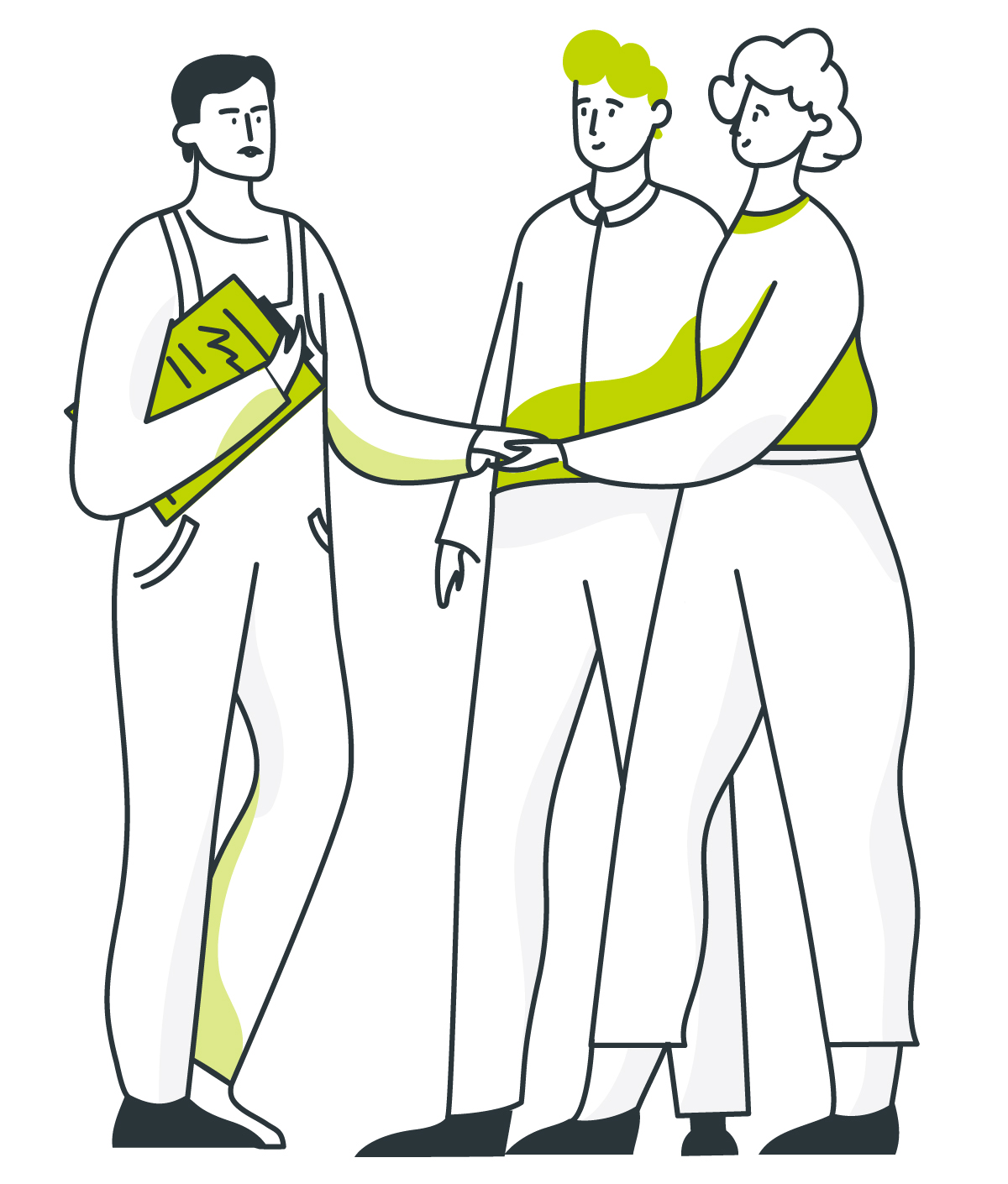 1. Use reputable sources to find a reliable home contractor
Asking friends and family members about their experiences with reliable home contractors can be a great way to find good companies to work with. But if you're new to the area, or unsure about what your other options might be, consider online services like Angie's List and Checkbook to find a reliable home contractor who will work for you—and not just for the bottom line.
According to Consumer Reports, the most reputable online recommendation services verify user reviews. You want to ensure that each reviewer has actually worked with the home contractor you're interested in hiring, so you have the most accurate information.
Ygrene also works with a network of independent contractors, and you can find one close to your home or commercial building by simply clicking below.
2. Interview multiple contractors
Finding a reliable home contractor online is possible, but online reviews are no substitute for meeting with a contractor in person. And don't forget to give yourself options, even if you have a highly-recommended contractor already in mind.
Interview multiple candidates to get a sense of what it would be like to have the person work in your home. Each contractor will likely have a different approach, budget, timeline, and relationship with subcontractors in your area.
3. Ask for references
Narrowing down your choices? Ask for references from previous homeowners, clients, subcontractors, or employees, so you can see the bigger picture. You'll want to ask questions about how the home contractor handled changes to the contract, whether they managed to pay everyone on time, and how they treated the job site.
Did they leave the site—a former client's home—a total mess? Do they have enough cash flow to make payments to subcontractors? These are details you should find out sooner rather than later.
4. Ask for a formal bid or estimate
Never sign an agreement with a home contractor without first seeing an estimate of the project's costs. If you're still deciding between multiple contractors, a bidding process might help you narrow down your options. In addition to budget and timeline, talk with them about the kinds of materials you want and any subcontractors who might be brought into the renovation.
You'll also want to know if this home contractor has completed other projects like yours. Maybe they're great at kitchen remodels but not at home additions. You'll never know if you don't ask! If your potential home contractor doesn't discuss previous similar projects, material recommendations, or potential solutions for any of your lingering questions during the bidding process—ask.
5. Check out their license
Every reputable and reliable home contractor, including contractors authorized by Ygrene, should have the proper licenses from your municipality and state to conduct business. Ask to see these licenses, so you can check them out for yourself and make sure everything is up to date and above board.
6. Conduct a thorough background check
When a home contractor runs afoul of the law or racks up a violation with the Better Business Bureau, there will be a record of it. If your potential contractor doesn't disclose legal issues before you sign on the dotted line, you're well within your rights to ask—or to go looking for problems in local court records. It's better to be safe than sorry.
7. Find out about subcontractors
Do you know which other companies or service providers—like electricians, plumbers, or carpenters—your potential home contractor likes to use? Find out, so you know more about the other vendors who will complete your property upgrade.
8. Ask about necessary insurance and permits before getting started
Before a major home improvement project gets off the ground, a home contractor will need to secure the proper permits, licensing, and insurance. Find out which permits your municipality and state requirements, so you can check in with your contractor accordingly.
Even though acquiring permits will add time to your project, the correct permits ensure your home contractor is following the law—and that your property will be properly inspected once the project is complete.
9. Draw up a contract
Ready to break ground? Wait until you draw up and sign a contract that outlines the details of your home improvement project, including a budget, timeline, a detailed list of building materials, and the responsibilities of all subcontractors.
If either you or your home contractor needs to make changes to the contract to reflect a new reality—like a problem with your subflooring or a corroded pipe—ask to sign an addendum and to see a new project estimate.
10. Be smart about your payment schedule
It's not uncommon for a reputable and reliable home contractor to request a small upfront payment toward their total fee before they begin work. According to Home Advisor, you should never provide more than 10 percent of the fee for a large renovation project before the contractor begins work. In California, it is illegal for a contractor to ask for or accept a down payment from a homeowner for more than 10 percent of the total home improvement or $1,000, whichever is less. On the other hand, smaller upgrades with custom work could require a 30 to 50 percent payment upfront.
Only once the project is complete should you pay the rest of the fee. Make sure the fee payment schedule is outlined clearly in your contract, and that this schedule is updated each time a problem arises or a new repair is needed.
Find the perfect contractor for your job from Ygrene's independent network of contractors
If you want to take advantage of PACE (property assessed clean energy) financing for your next home improvement project, hiring a contractor from Ygrene's independent network of contractors to do the work can make all the difference. We train and authorize proven, dependable independent contractors in your area, skilled in the kinds of improvements you need. Ygrene continuously evaluates their performance, to ensure that they are delivering the highest level of workmanship and professionalism to each and every customer they serve through Ygrene. And more importantly for you, Ygrene will not make a payment to your independent contractor until you sign off that you are 100% satisfied with the completed work. That means that you get the final say. Search for a local contractor that specializes in the type of project you're trying to do below.